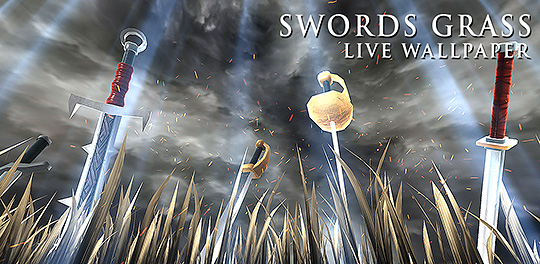 The glory of fallen warriors will survive forever. Battlefield remain empty.
So it was in the past and will remain in the future.
See 3D swords, lightsabers left on the fields of glory.
You can set many options in the wallpaper, as the color of the grass, the color of the sky and the appearance of clouds. Weather elements like rain, dust, sparks, dandelions and more! The camera supports gyroscope.
You can view in 3D, in realtime, in OpenGL.
TO USE:
Home > Press Menu > Wallpapers > Live Wallpapers > SWORDS Grass Live Wallpaper
Good lucks on the tablets and phones.
Please comment ! Thanks !