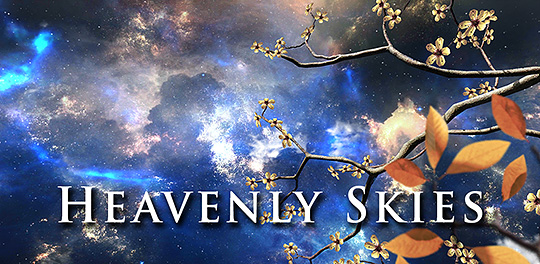 On another planet, someone just now looking at the sky, just like you. How looks the sky on other planets? Maybe the man who stand on another planet, see the sky similar to that of the wallpaper. Run imagination, close your eyes and smile. See the beauty of the universe. Next generation could soon will enjoy the wonders of the Universe.
In this livewallpaper you may see fully 3D Skies. Dynamic clouds, wind, meteors, leaves, flowers, and more. You may changes colors, scenes and many other options (see video).
Features :
– 17 predefined scenes
– 8 background Heavenly Skies
– 7 Leaves and flowers colors
– 7 Blurred leaves and flowers colors
– 18 Aurora / Aura types and colors
– 6 Meteors types and colors
– 5 Flashing stars colors
– dynamic clouds, wind
– random : sky, leaves, flowers, meteors, aurora, stars
– all elements on/off
– accelerometer move
This livewallpaper works fine on phone and tablets too!